CALL US NOW
310-547-9916
ONLINE SPECIAL! Purchase Online and Save up to $10 Off Our Adult Walk-Up Rate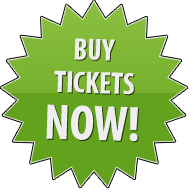 DAILY WHALE WATCHING DEPARTURES
Come join the premiere whale watching cruise company in Los Angeles. Our year-round Whale Watching Cruises depart daily!
Weekends:
10:00am
12:30pm
3:00pm
4:00pm
Weekdays:
Weekday Departures: 1:30pm and 4:00pm.
PRICING:
Adults - age 12 +: $45
Seniors - age 63+: $40
Juniors - age 4-11: $30
Blue whales, the largest living animal on the planet, are typically seen in the summer and fall. Gray whales migrate past Southern California coastline winter and spring.Year-round Fin whales, Orcas, Minke whales and MORE may be spotted!
Don't delay! Book your Whale Watching Cruise today! Group discounts and charters available!
Call us at 310-547-9916